Electrical Contractors in Bristol
Domestic, Commercial and Industrial Electrical Contractors
About Us
Based in Bristol, we are a team of highly trained electrical contractors providing electrical installation, testing and repair services. As local electricians, we work with property owners across the city of Bristol and its surrounding areas to provide a quality service. We are NIC EIC approved as well as Smas Worksafe Contractor approved. Our accreditations and years of industry experience gives you peace of mind that your work is completed to the highest standard by trained and experienced contractors.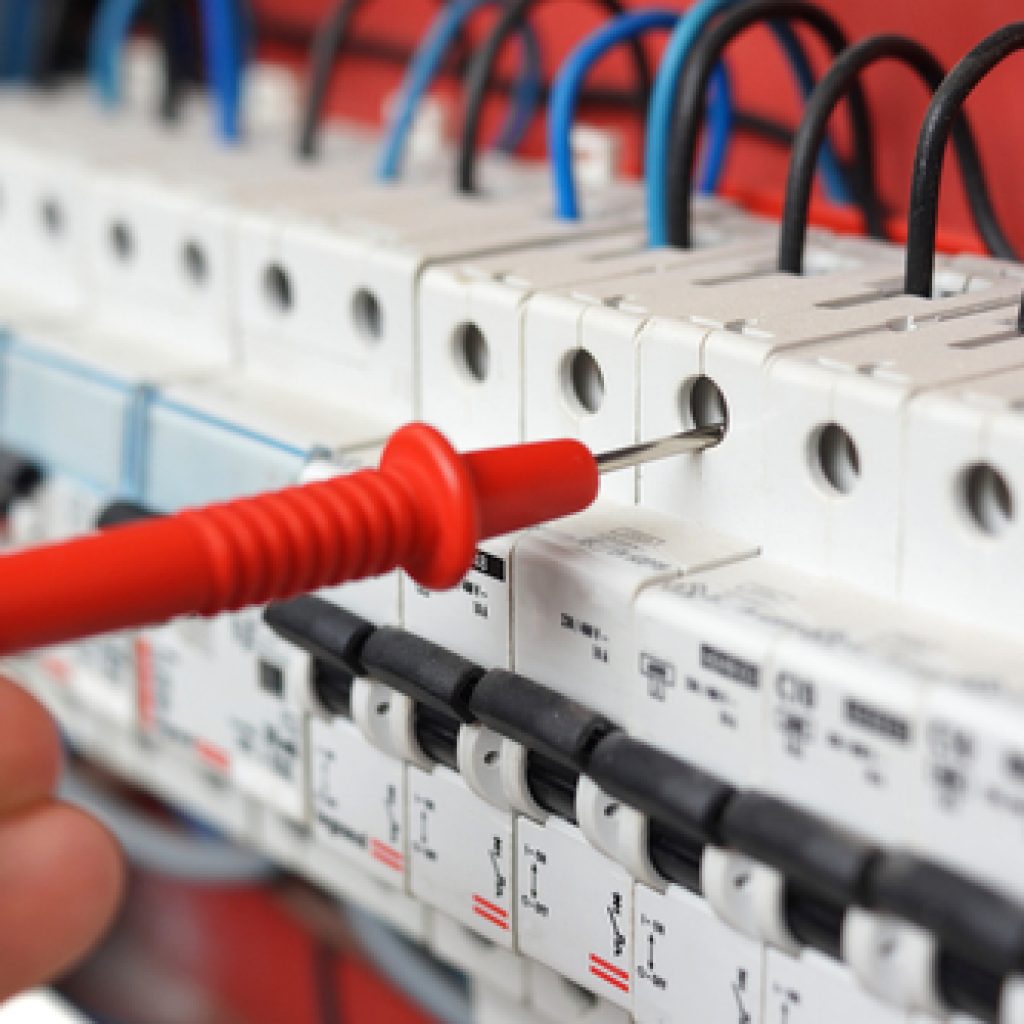 Domestic
Are you a property owner in Bristol needing electrical repair, testing or installation services? Look no further than Apro Ltd. Working with domestic customers, we have years of experience delivering second to none domestic electrical services. These include:
Rewiring and extensions

Electrical installations and repairs

Security systems including burglar, smoke and fire alarms

Landlord certifications
We are proud to offer highly competitive prices and a friendly yet professional service. To find out more about our domestic services, give us a call on 01179 570 706.
Commercial
For commercial electrical work in Bristol that you can trust, Apro Ltd have got you covered. From office refurbishments and shop fitting through to new lighting and data installations, we have a solution for your business. Offering excellent customer service and high quality results, we take pride in delivering the perfect solution for your business.Â
Alongside offices and shops, we also understand the need of car showroom and workshop owners as well as public houses. Working alongside a range of business across Bristol and the surrounding areas, we can tailor your electrical systems and lighting to your exact needs.
Industrial
At Apro Ltd, we are specialists in machine connectors, phase 3 work and bespoke wiring. We have years of experience working in warehouses and across a range of industries in Bristol. Whether it is the installation of a CCTV security system, energy efficient lighting system or wiring industrial fridges, we are able to create a custom solution for you.Â
We also have extensive experience designing and engineering warehouse electrical systems and fitting new premises for use. We take care of fitting-out premises for new users so that you don't have to go through the hassle of procuring the items yourself.
Electrical Testing, Inspection and Landlord Certifications
At Apro Ltd, we provide electrical testing and inspection to diagnose and repair any issues that may occur. We also offer a full range of electrical services for landlords as it is now a legal requirement for landlords to comply with certain safety regulations before they let a property. These include gas, electrical and fire safety. We understand the difficulties that this may cause, which is why we offer emergency call out services as well as reactive maintenance, periodic inspection and landlord certificates for electrical safety.
Get in Touch
If you are looking for a reliable and experienced team of electrical engineers to undertake any domestic, commercial or industrial electrical work in Bristol, get in touch with our team today. Give us a call on 01179 570 706, drop us an email at info@aproltd.co.uk or make an enquiry to find out more.